Explore this amazing place, Colombo. It's exotic nature as well as cultural wealth impresses even the most demanding. The main highlight of the tour is Gangaramaya Temple. This specific sacral object is the most important temple in the whole capital of Sri Lanka.
The building's style is a mix of Sri Lanka's classical culture and modern architecture. Actually, the emple t is considered to contain influences of such styles like Thai, Indian, Sri Lankan and even Chinese one. The whole big complex includes several impressive temples. It is located by the Beira Lake.
Nowadays Gangaramaya serves not only as the greatst temple of Buddha but also an importants place of learning. What important, the temple is very tolerant and it hosts congregations of Buddhist as well as many different religions.
Another important object in the city is The Museum of The World War 2. This is the biggest museum in the city and not without a reason is it so popular place. Indeed, the museum is very populat, not only among the local people but also or maybe first and foremost among visitors from abroad. The museum contains the most horrific objects from Nazi concentration camps from all over the world .
The biggest exhibition comes from a camp located in Poland. Auschwitz-Birkenau was a well known concentration camp and one of the largest. Tourists from all over the world, all year long keep comming to see the museum for oneself. Since part of the Auschwitz-Birkenau's exchibition was moved to Sri-Lanka, the Colombo's museum is the most popular and crowded museum in the wholw country.
Also, The Central Bank Currency Museum is an obvious must visit while hanging out in the city of Colombo. It was established over 30 years ago. It's first name was The Central Bank Head Office in Colombo Fort. In the museum you can learn about the history of the Sri Lanka's finance world.
Highlights:
Visit Gangaramaya Temple,

the largest in the country

Buddha's temple complex

See the most popular museum – The Museum of The World War 2 and learn about the Sri Lanka's history from the war's period as well as the war history of other countries.

Take a walk by Colombo's charming avenues
Colombo City Tour includes:
door-to-door pick up and drop off

lunch pocket

transportation by modern, air-conditioned BMW buses and vans
full assistance of our drivers
qualified tour-guide service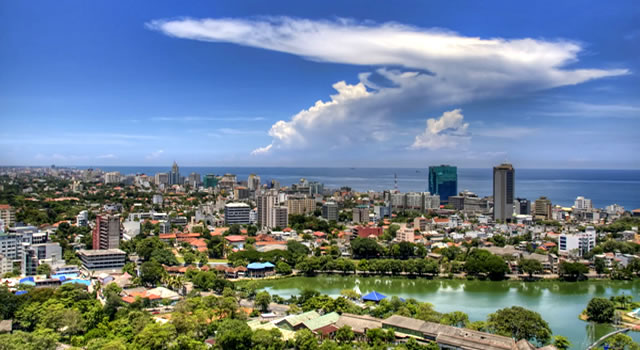 ---
Book right now and get 20% discount.
24h online booking service, 100% reliability.